You are here:

(Expired)ted - Broadcast Manager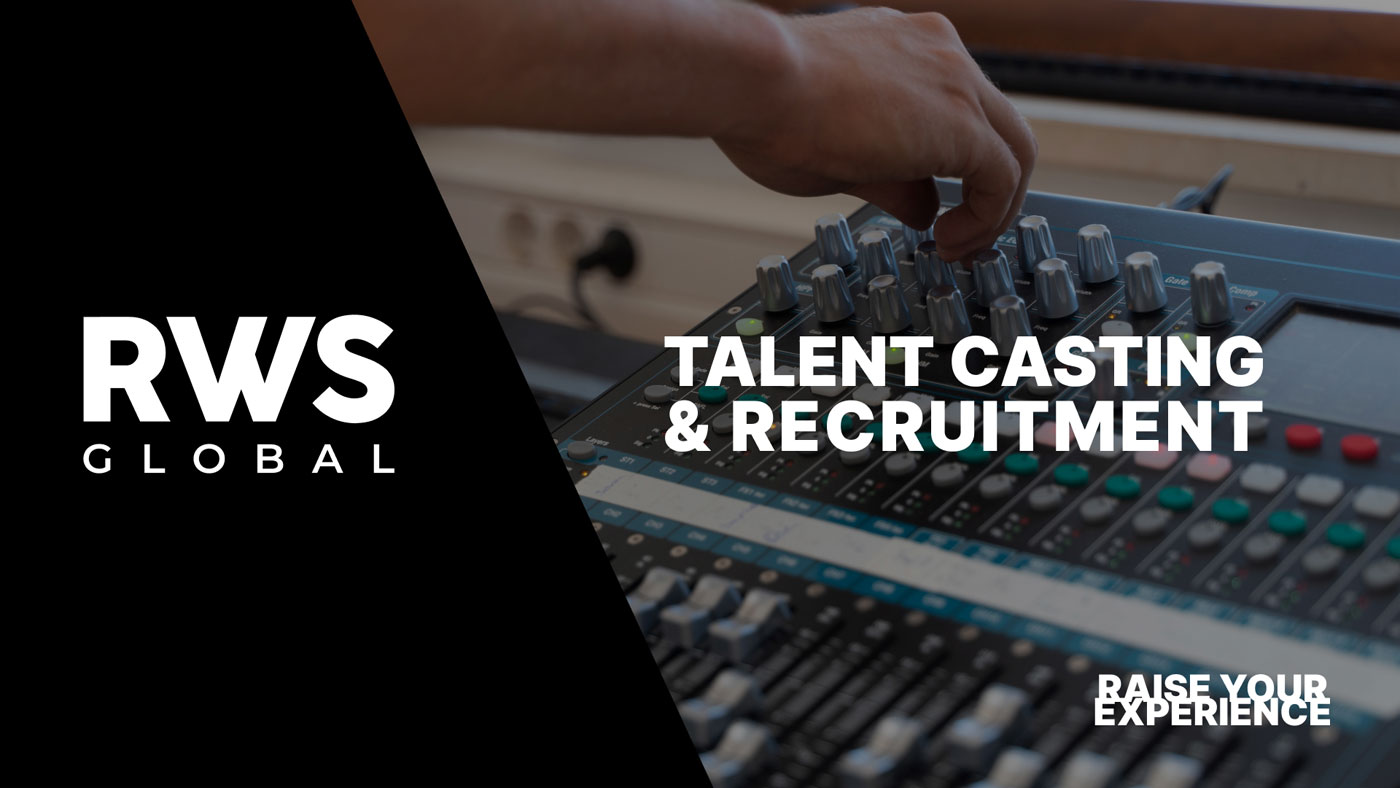 (Expired)ted - Broadcast Manager
Recruiter:

Category:

Position:

Updated:

September 18, 2023
About ted
Founded in 2000, and now part of RWS Global, ted is the European leader in live moments, bringing to life unforgettable in-person experiences on land and at sea.
ted combines the best-of-the-best talent, visionary creative and know-how to make every live experience exceptional. Services include concept and design, show production, seasonal experiences, talent recruitment, AV & technical, music & media, fitness & wellbeing, retail & merchandising, costume design & build, leased experiences and guest acts. ted also operates RWS Studios UK, which offers over 4,000 square meters of dance studios, vocal rooms, creative and meeting spaces, a two-tier costume shop and more.
ted is the go-to partner of some of the largest parks, resorts, cruise lines, destinations and brands in the world, including Haven, Iberostar Hotels & Resorts, Marella Cruises, MSC Cruises, P&O Cruises, Roompot, TUI Group and Warner Bros. To learn more, visit experienceted.com.
RWS Global, with its subsidiaries RWS, ted, JRA and ARC, provides ideation, design, technical, casting and operation services to create extraordinary entertainment, live events, exhibits, destinations, décor and brand attractions. As the world's largest full-service provider of attractions and experiences, RWS Global delivers more than a million live moments daily and provides more than 8,000 career opportunities each year.
About the role
We are recruiting experienced Broadcast Managers to join our technical teams at sea!
As the technician in charge of the Broadcast Centre and ship-wide AV systems you will work closely with the ship management in maintaining the ships broadcasting and television equipment to the highest standards.
Operating and maintaining the ship's broadcast equipment will be a key part of your role as well as filming and editing content for the daily 'Cruise Director TV' channel. You will be responsible for ensuring all video content is displayed correctly and on time on passenger televisions, large format LED screens, projectors around the ship.
Your communication and reporting skills will be to the highest standard as you will work closely with all departments, senior onboard management as well as reporting to the shoreside technical team on a regular basis.
Skills and experience
• For this role you must have proven experience in the tv, broadcasting industry and previous sea-going experience is desirable.
• Experience using content management systems, satellite antenna control, IPTV and BGM systems are essential to this role.
• You will liaise with the bridge navigation officers to ensure satellite coordinates are correctly set and a stable signal is maintained on the in-cabin television channels.
• It is important that you are skilled in operating camera equipment for live broadcast and also filming and editing.
• Proficiency in the Adobe suite of editing applications such as Premier Pro and Photoshop is essential.
• You must be capable of troubleshooting and repairing audio visual and satellite equipment and will assist the entertainment department in maintaining all AV equipment ship-wide.
• You must be fluent in English language with excellent oral and written communication skills.
Contract information
• The contract period for this role is minimum 6 months with competitive pay, all meals and single occupancy cabin.
• All applicants must be fully vaccinated, hold valid STCW certification (or be willing to obtain these) as well as an ENG1 or PEME seafarer medical certificate.
So, if you are an experienced Broadcast Manager/ Technician looking for your next career move then we'd love to hear from you.
STCW Certificates
You will need valid STCW certificates to apply for this position. Find an STCW course near you.
Language Requirements
Good knowledge of the English language is required.

RWS Global
Built upon more than 120 years of combined expertise from its subsidiaries, RWS Global launched in 2023 as an industry-leading team of four powerhouse companies — RWS, ted, JRA and ARC. Together, they form the world's largest producer of live experiences. Headquartered in New York City, London and Cincinnati, RWS Global provides ideation, design, technical, casting and operation services to create extraordinary entertainment, live events, exhibits, destinations, décor and brand attractions.
On land, at sea and everywhere in between, RWS Global produces over one million live moments every day. RWS Global employs a diverse team of world-class designers, creators, producers and more, including the casting and recruitment of over 8,000 performers and technicians annually. RWS Studios, located in New York City and London, comprises over 100,000 combined square feet of creative and meeting spaces, a costume shop, rehearsal studios, performer housing, fully equipped casting studios, acoustically treated music rooms and more.
RWS Global's subsidiaries include RWS, the leader in live moments by bringing to life unforgettable in-person experiences; ted, Europe's largest leisure entertainment experience company; JRA, an award-winning creative studio specializing in master planning, design and project management and ARC, providing casting for theatre, film, TV and commercials. Together, RWS Global's companies have served an impressive roster of clients that includes Apple, Azamara, The Coca-Cola Company, Crayola, Europa-Park Resort, Ferrari World Abu Dhabi, The FRIENDS™ Experience by Original X Productions, Hard Rock Resorts, Hershey Entertainment & Resorts, Holland America Line, Iberostar Hotels & Resorts, Lionsgate, Marella Cruises, MSC Cruises, Roompot, Six Flags, Space Center Houston, TUI Group, Vera Wang, Warner Bros., Disney's The Lion King on Broadway, Chicago the Musical, Christmas Spectacular Starring the Radio City Rockettes and many more. For more information, visit rwsglobal.com.