You are here:

Resume Writing
Resume Writing
Professional Resume Writing Service for candidates looking for jobs on cruise ships.
$24.99 ORDER NOW
Have your Resume written by a professional Resume Writer
Our experienced Resume writers will write a professional Resume tailored around your qualifications, work experiences and career aspirations. They are not just any Resume writers - they specialize in writing Resumes specifically for individuals seeking a job in the cruise sector.
What can a professional Resume Writer do for you?
Most positions advertised on All Cruise Jobs attract many applications. In fact, recruiters receive hundreds of Resumes every day and only the best candidates are invited to interviews. That is why your Resume needs to stand out from all the rest, in order to grab the recruiter's attention.
A professional Resume Writer will assess your qualifications and employment history and present it in an easy to read format. Your achievements and personal qualities relevant to working on cruise ships, will be highlighted so that employers can see the value you can add to their business and assess your suitability for a cruise ship job.
Working on cruise ships requires a specific set of skills and qualities. You must be able to: cope with living away from your family and friends; share confined living areas with strangers; work well in teams; multi-task; often communicate in a foreign language, etc.
A professional Resume Writer who specializes in the creation of CVs for cruise candidates, can help you to put together a well presented Resume that highlights all your strengths as well as your suitability for a job on a cruise ship. Applying with your new Resume will increase your chances of getting hired.
How does it work?
It's very simple:
Order your new Resume;
Select additional products if you wish - a Premium Resume style or a Cover Letter;
Pay online using your credit or debit card;
Tell us about yourself by either uploading your current Resume or completing the Details Form;
You will be notified within 3 working days when your new Resume is ready;
Download your Resume as a DOCX and PDF document;
If you are not 100% satisfied, contact us and we will make changes to your Resume until you are completely happy.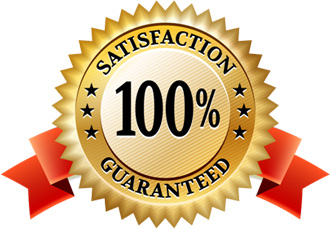 Your new Resume written within 3 days.
Express service with next working day delivery available.
FREE unlimited revisions for 30 days until you are 100% satisfied with your new Resume.
A perfect Resume...
Is easy to read and scan through;
Is well formatted and styled;
Includes all the information recruiters are looking for;
Uses correct grammar and spellings (with no mistakes);
Is neither too long, nor too short.
How good is your Resume?
Your Resume is your advertisement. It must sell you to recruiters. Does your current Resume do it well?
Customer Reviews:
"Thank you very much for the express writing of my CV. I appreciate all your efforts in writing my CV professionally and so quickly."

Ephrem S., India

"Thanks for this little masterpiece of a CV, I am really happy for the decision I made to use your services."

Ivan C., Italy

"Congratulations for my new CV. Its better from the one I had and it is to the point. Many thanks All Cruise Jobs."

Athanasios G., Greece

"I would like to take the opportunity to thank you very much for my new CV. I thought I had already written a good resume but I'm really excited about the revision, especially at this really low price. Should I need a new CV, I will not hesitate to contact you!"

Cornelia F., Germany

"This CV writing service is fantastic, they recommend it will be completed in 3 days and they done it in 1. I feel confident and ready to apply for cruise ship jobs to start my new venture."

Bethany B., Plymouth, UK

"Thank you so much, the documents are amazing!"

Roman K., Saint-Petersburg, Russia

"Wow, I am very impressed with my new CV. Thank you for all your help."

Jordan C., Southend on Sea, United Kingdom

"This resume is not what I expected. I honestly think my original resume and cover letter was much better than the one you did. I won't use it. Thanks for the effort."

Talib R., Antigua

Hi Talib, I am really sorry that you aren't happy with your new resume. To be honest, your original resume was already pretty good and nicely styled. I believe we improved the wording but I admit the template you've chosen is not visually as appealing as your original resume. We also fixed a major issue with your original resume by making text selectable. This is very important.
Jay from All Cruise Jobs

"Thank you Jenna for an amazing job on my resume! I was able to do a bit of editing with the trajectory of information you laid down for me."

Phyllis T., Colorado, USA

"Thank you very much. I am very happy with my new CV and cover letter. It is fantastic. Many thanks All Cruise Jobs, very professional people."

Lucia R., Tenerife, Spain

"Thank you for the Resume and Cover Letter, I love them both."

Marianna M., Budapest, Hungary

"You've done a great job, thank you."

Konstantin T., Kaliningrad, Russia

"Many thanks for your great job and quick response!"

Silvester S., Vienna, Austria

"I love the service from you guys. Thank you so much."

Suzaan D. P., Wesselsbron, South Africa

"I am writing to inform you about how disappointed I am with the cv that you wrote for me. So much so, that I have not used any of it. It was a waste of my time and money."

Hannah D., London, UK

Hi Hannah, I am really sorry that you aren't happy with your new CV. We have issued a full refund.
Jay from All Cruise Jobs

"Just read what you sent, very pleased, thanks very much. Will be in touch if I need your services further."

Rick J. D., London, United Kingdom

"Thank you very much for the wonderful CV. There is no need for changes thank you once more."

Nash D., Saint Lucia