You are here:

Basic Requirements
Basic Requirements for Working on Cruise Ships
While specific position requirements and experience depend on the job you are interested in, there are some other essential requirements that all employees must meet to be able to work onboard a cruise ship.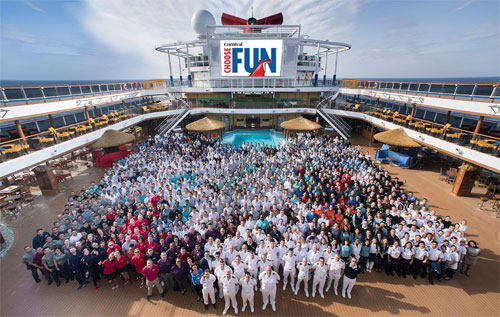 Be at least 21 years old. Sometimes candidates aged over 18 years are accepted for certain positions (e.g. childcare). This varies by cruise line so check on each cruise line's careers website or job adverts here on All Cruise Jobs.
Hold a valid passport
Have the relevant visa or work permit – depending on where you are from and which countries you will be travelling to:

Only US citizens and Green Card holders may work on US-flagged vessels;
Cruise lines with ships sailing European rivers employ mostly EU citizens;
If your ship embarks in a US port you will need the C-1/D visa. You will usually apply for the visa after you get a job offer.

Meet the language requirements relevant to your position. English is required by most cruise lines. Employees in passenger-facing positions on-board ships with international passengers may be required to be fluent in other languages, e.g. German, French, Spanish, Japanese, Mandarin, Korean, etc.
Pass a medical examination by the cruise line or have an ENG1 or an ML5 seafarer medical fitness certificate to work at sea.
Have a valid STCW Basic Safety Training (BST) certificate (this is required for most employees and crew working on-board cruise ships). In some instances you will get an opportunity to take the training after you join your ship. However, candidates who already have valid STCW certificates are usually prioritised.
Cruise companies and recruiters are used to employing staff from all over the world. They know how to obtain the necessary visas and work permits and they will assist you and guide you through the process once they have offered you a job and you have accepted it.