You are here:

Cruise ship recruitment scams
Cruise Ship Recruitment Scams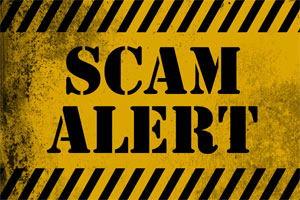 Unfortunately, there continues to be many cruise ship recruitment scams in the industry. As the cruise industry grows, the cruise lines warn job applicants of fraudulent companies and individuals pretending to be cruise line recruitment partners.
As these fake agencies and fraudsters become more sophisticated with authentic-looking websites, testimonials and job ads, don't get caught out – read our brief guide below which gives basic information on how to spot a cruise ship scam.
Scammers will try many methods to get money and/or your personal details from you for their own gain. Employment scams tend to have the following features:
Jobs are advertised on free websites - scammers don't like to pay to advertise jobs that don't exist.
Scammers send emails from free email accounts such as Yahoo, Gmail, ZZN, Hotmail, etc. Their email addresses never use the official domain names but free email domains such as

@consultant.com

or similar.
Correspondence from scammers tends to be in poor English with bad spelling, grammatical mistakes and is generally unprofessional (e.g. saying 'God bless you' at the end, etc).
Be extremely careful when dealing with someone pretending to be a recruiter from Nigeria or Malaysia. There are known scam schemes operating from these countries and they change their names on weekly basis.
Some scammers claim to have branches or headquarters in the 'Western World' e.g. in the USA, Canada, or United Kingdom. However, addresses and telephone numbers they provide do not exist.
Cruise lines and their hiring partners will never ask candidates to pay for an application fee, processing fee or agency fee – if you are being asked to send money as part of your job application then it is NOT legitimate. Many people have lost their savings to fraudsters to be vigilant.
Legitimate cruise recruiters:
DO NOT ask for money or fees from applicants to be able to apply for a job
DO NOT collect money in advance for things such as uniforms or medical expenses
DO NOT ask you to pay for an immigration lawyer to process a work permit
DO NOT send emails offering a job before a full job interview in person or over the phone/Skype
DO NOT approach candidates on social media (with an exception of LinkedIn) and never ask for personal details to be sent to them on social media or messengers such as WhatsApp or Viber
Remember
Getting a job on a cruise ship is a not a quick process and it is very competitive. It may be tempting to pay a fee for a service that gets you hired quicker or 'guarantees' you a job offer, but when someone says that you will get a job as soon as you send them payment, it should be a red flag that this is not right.
If it sounds too good to be true, then it probably isn't!
Read more about known recruitment scams.